---

TARALLI & BREADSTICKS
15 FLAVORS, FRESHLY BAKED DAILY IN LONG ISLAND NY.
FREE SHIPPING ON ORDERS OVER $69.00
NO COUPON NECESSARY
NEW DELIVERY TIMES: EST 3-5 DAYS, MDT 4-7 DAYS, PST 6-10 DAYS
---
All Natural Wine Pretzels Rallini™ Taralli and Gourmet Breadsticks available in: GOURMET BAGS, CLEAR TUBS, and BULK by the pound.
---
---
Fennel Taralli 7oz Bag
Black Pepper Fennel Taralli 7oz Bag
Original Rallini 7oz Bag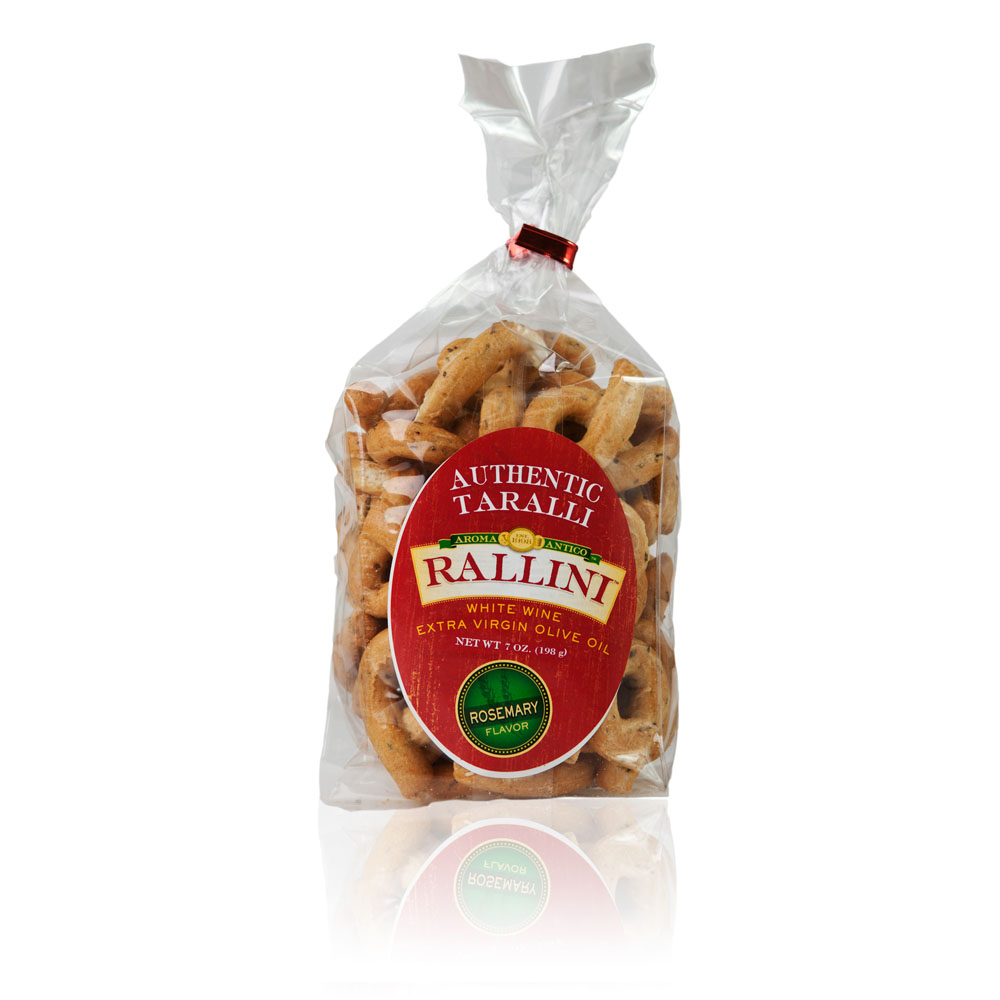 Rosemary Taralli 7oz Bag
Sign up for sneak-previews, first-looks and special member-only discount codes!